Hello everyone. Tutuapp, as well all know made all the Pokemon Go trainers go mad over it. Tutuapp would let you download a tweaked version of Pokemon Go, using which you could travel anywhere in the world. But, lately I've noticed that my 1500 words guide on how to download Tutuapp failed to solve all the new problems being faced by the users. So I decided to take the matter in my hands. What I discovered was that Tutuapp has transformed and is now available as Tutuapp VIP. Many people have misconceptions about the VIP Tutuapp that they'll have to pay in order to again hack Pokemon GO with it. Read this article as I dig into each of your queries.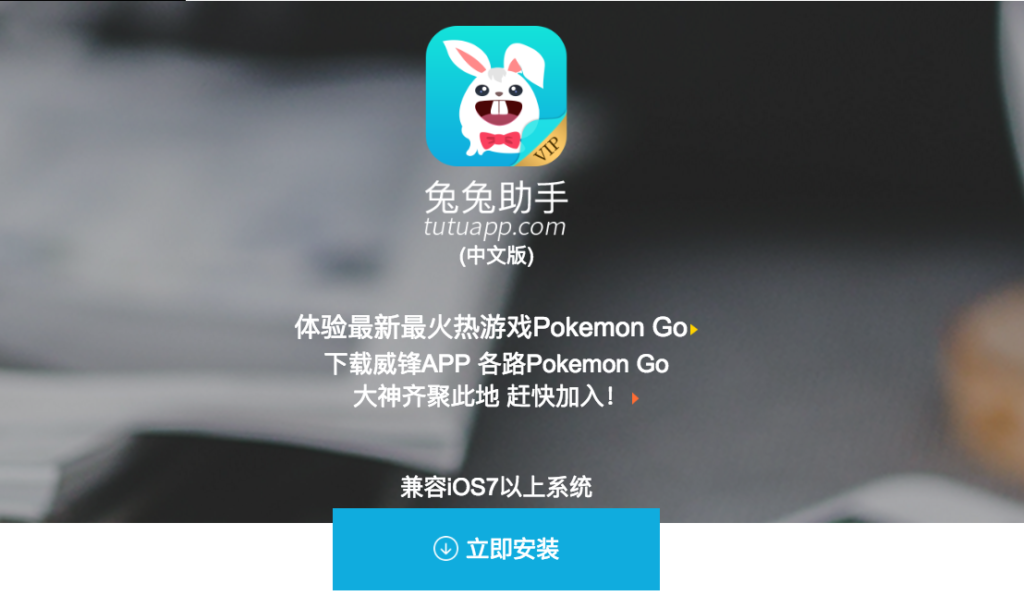 TutuApp is Back As TutuApp VIP
If you check my previous article on Tutuapp, you'll find many comments claiming that Tutuapp can not be installed now. I'll be honest with you guys. Yes Tutuapp now gives many errors when trying to install it in the typical manner. These issues were more than expected, as one by one all the Pokemon Go hacks were being seized by the Niantic. But, a few know that the Tutuapp developers have very smartly cloaked the Pokemon GO hack by introducing the TutuApp VIP.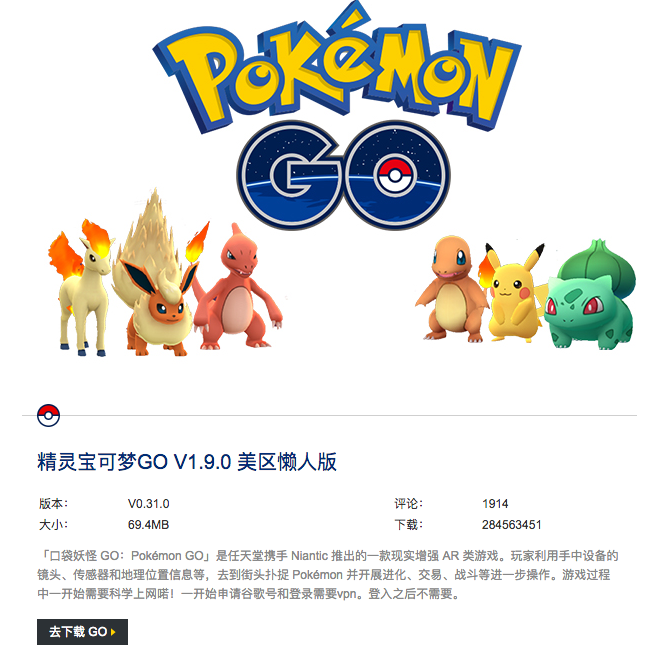 What Is TutuApp VIP?
First of all let me tell what exactly Tutuapp is. Tutuapp is a 3rd party app store which consists of various smartphone apps. Tutuapp is available for android as well as iOS and hence caters demands for both sides. Now, TutuApp VIP version is like a premium app. You gotta pay the subscription fee for the Tutu App VIP version. Against it, you can access all the premium features of the TutuApp, which are obsolete in the regular version.
Now, this is where the Tutuapp played it smart. The new Tutu app Pokemon Go hack has just shifted from normal Tutuapp to the VIP tutuapp. But, you don't necessarily need to pay and subscribe to the VIP Tutu app version. You can install the tweaked Pokemon Go without installing the Tutu App VIP version. Read the instruction below for more on this.
TutuApp VIP | Pokemon Go Hack
Go to www.tutuapp.vip
You will see a huge download button.
Ignore that and focus on the "Pokemon Go" above it.
Besides a yellow triangle, click on the Pokemon Go.
You will be redirected to a new page.
Here you'll see a small button with some Japanese text and "Go" written on it.
Click that button.
The Pokemon GO hacked version will be downloaded.
Now, the only drawback is that this method works only for the iOS users. I'm yet to figure out a working trick to download Pokemon Go hacked using TutuApp VIP version. But, if I'm not wrong android users are not facing any serious issues in download the TutuApp using the conventional method. I'll however try to find something which can help the android users as well. Till then, cheers to the iOS users. Download the Pokemon Go tweaked version with the help of VIP TutuApp and get back into the game.
In case like Tutuapp, Tutuapp VIP is also not working for you then I strongly feel there might be an issue with Tutuapp or your smartphone. But I still want you guys to be able to use the Pokemon Go joystick hack. And after these many days, I've finally published an article on the list of
Pokemon Go joystick hacks
available online. It does include Tutuapp as well. But many other reliable ways to hack Pokemon Go has also been included there. One of them is Fly GPS, which is very popular and working hack for Pokemon Go.