Hello Guys, So today I will be talking about what Roku is, and I will also cover the main topic for the day, which is How does Roku works?. Roku is an ultimate media player which connects content from web and straightly displays on your screen. Roku is an amazing gadget which comes in 6 different type of models, Each model has different specifications and features. But the main advantage is that every model of Roku can access every channel. I will list each and every model of Roku in this post with full information, So you will also get to know which Roku you want after reading this post.
Roku is basically a streaming stick. And the job that it performs, includes being a middle men between the internet and your TV. In the midst, Roku uses various add ons and TV channels to stream movies, TV shows and other entertainment videos online. This includes sports as well. Netflix can also be used to stream all the movies from it. Below we have listed all the crucial information about Roku. If you haven't bought a Roku streaming stick yet, then you can check all the models that we have listed below.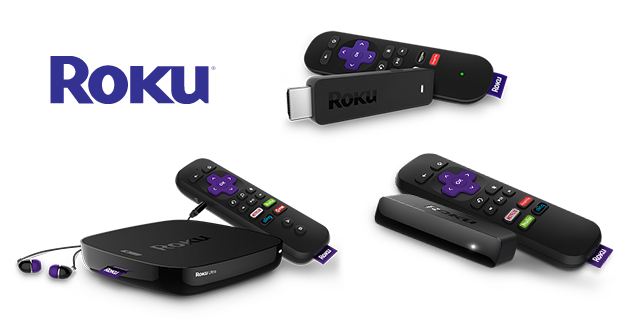 Features Of Roku
All Roku's support 1080P HD display.
Direct buttons are also added, just tap a button and you will be watching your favorite channel.
Android & iOS users can also download the official app from their Appstore.
You just need a Wi-Fi connection and you can play Roku anywhere.
Roku Player Models
I will list all Roku models here and their basic information which is important to know. Post that I will discuss how you can connect your Roku to TV, How you can connect your Roku to Internet and other How To's are also listed below. So let us start with the basic information for now.
Roku Express\Express+:-
These are the most basic and most cheapest models of Roku, These are the most slower versions among all Roku's but Roku Express+ has an important feature that it supports non-HDTV's. It's not that important to have a non-HDTV's supporting gadget but sometime we need it. Roku Express will cost you $29.99 and Roku Express+ will cost you 39.99
Roku Premier\Permier+:-
These are the most famous Roku's among all others, It will cost you somewhat more but it is worth your money trust me, Both Roku's support 4K & HDR videos, Roku premier supports a good processor so you get an ethernet port in Roku Premier+, Both are nice at their own places but I would recommend Roku Premier+ as it supports more updated technology. Roku Premier will cost you $79.99 and Roku Premier+ will cost you $90
Roku Ultra:-
Roku Ulta is an outstanding gadget which is mostly used by professionals. It is the most costly product among all the Roku streaming sticks. Roku Ultra has all the features to comfort you. You can get Roku Ultra for $130 online.
Roku Streaming Stick (2016 model):-
This is the newest model launched by the company. This is the most cheapest model also. It has a different and unique design. Users will get a stick which has to be plugged in the HDM port and it will be activated within 5 minutes of time. You can get Roku Streaming Stick for $49.99 only.
What Can YOU Do With Roku?
Watch new/streaming videos, You can enjoy the 1080P HD quality too.
Listen to new and trendy music easily.
Play premium games.
You can also Mirror any device's screen.
Enjoy HD functioning anywhere.
The Ultimate Guide to Set-UP Your Roku
In this guide I will teach you how to properly set up your Roku. Initially, you will have to Connect your Roku to your TV. Then you need to connect it to the internet and then sign up to get your favorite content. Don't worry it's not so hard if you do it through our guide. Let's start with the first step, which is to connect your Roku with TV.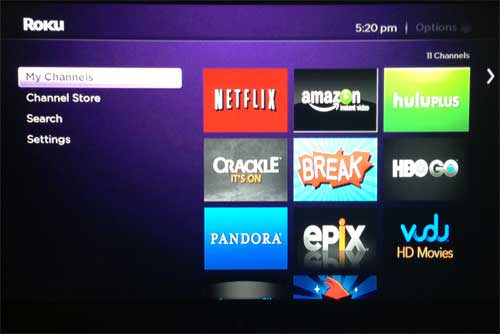 Connect Roku To TV/Plug-in
You need to connect Roku to your TV in order to begin with.  This can be done easily with the help of an HDMI cable. Please remember that Roku doesn't provide you any HDMI cable you will have to buy it on your own. After getting an HDMI cable just plug one side of the cable to Roku and other end to your TV. Now you have to turn on your TV and select the HDMI1 AV in your TV. So this is how you connect your Roku to your TV. Now you have to connect your Roku to your Internet.
*Please note that if you are using Roku Streaming Stick then you can directly plug and play, there's no need of any HDMI for the stick.
Connect Roku To The Internet
Now you will have to connect your Roku to internet. This is an important step so please do it carefully, There are two type of connections in Roku's. You can connect it to internet directly through wired connection (Ethernet Cable) or you can also join the internet through Wireless connection, If you go with wired connection then you will be connected directly to internet. But if you want to connect through Wireless connection then you will have to follow the steps on your TV screen to connect the Roku with Wireless connection, Use your Roku keyboard to type WiFi Password.
Sign Up For A Roku Account
You can easily sign up for a Roku account. All you have to do is add the unique numbers of your physical device to verify the Roku account. Also you might have to verify your credit card with your account. There's no need to worry, as it's for security purpose only and you won't be charged anything for it. If you face any problem during the sign up then you can contact the officials of Roku, They will help you out but I am sure no-one will get any issues during the sign up process as it is the most easiest step. Now you have to connect your Roku to the online content providers.
Connect To The Online Content Provider
This is the last step which you have to complete to enjoy the Roku features. We are basically talking about the add ons or TV channels with the help of which users can stream content online. Connecting your Roku will give you the access to enjoy online videos, movies and many other things. You will have to set-up your channel do it by just pressing set-up channel button on screen. Now wait for a while, all the channels will appear. Once they appear, just select the channels you like and tap on save action. Refresh Roku and you will see that all the channels you selected are now added to your list.
How To Use Roku?
Roku can be used to stream all the different channels available, Users can also install various add ons available to get more out of it. One of most popular add ons for streaming sticks, is KODI. KODI however, officially, can not be installed on Roku. But, we have already figured out a way to put KODi on Roku. This will help the users to leverage best add ons for KODI. Exodus is the most popular add on for KODI. So I would personally recommend everyone to use KODI on Roku and install the Exodus add on. This will help you guys to get the best streaming for movies, TV shows and best Channels on your Roku.
Many people also search for technique to jailbreak Roku, but technically it is not possible to jailbreak Roku. However, I understand what is the motive behind trying to jailbreak Roku. Everyone wants to install KODI on Roku and that's why they want to jailbreak Roku. We have written a complete guide on our views to jailbreak Roku. We have suggested all the appropriate alternatives for the same as well.
Other than this, if you have anything that you would like to know about Roku, let you know through comments. We will spend our time in research and come up with a well formatted guide for it. Till then, enjoy using Roku streaming stick!