Kodi, as well all know, is a great application for entertainment. The fact that it can installed on almost every device, including streaming stick, is the best part. Lately, users of Roku streaming stick have been asking a question. Question, that can Kodi be put on Roku? If yes, how to download Kodi on Roku. Let me give a one word answer for the former question. Yes. Throughout the article I'll be taking the latter question. Which means, to put Kodi on Roku you can read the simple tutorial we've written below.
Roku is an amazing streaming stick. It's peculiar feature that it downloads everything in HD, just screams of its brilliance. Having said that, one needs a lightning fast internet connection to make the most out of Roku. Clearly, Roku is a carved, essentially, to drive the entertainment in the 4K TVs. All the three factors put together can just exemplify the new age entertainment, if supported by Kodi. Kodi can catalyze the entertainment with the thousands of channels that it has to offer. Kodi remains one of the most compatible & flexible system software till now. It can be installed even on raspberry pi. Today, however, we're interested in installing Kodi on Roku stick.
Check out details guide on using KODI on Firestick. Works pretty much same for ROKU once installed.
Can You Install Kodi On Roku?
Well, if we get the technical facts correct, you can not. The logical reason for this is very simple. Kodi is a system software designed to run on most of the operating systems including android, iOS, Mac OS, Windows & Raspberry PI. But, the trouble starts when you come to know that Roku doesn't run on any of these operating systems.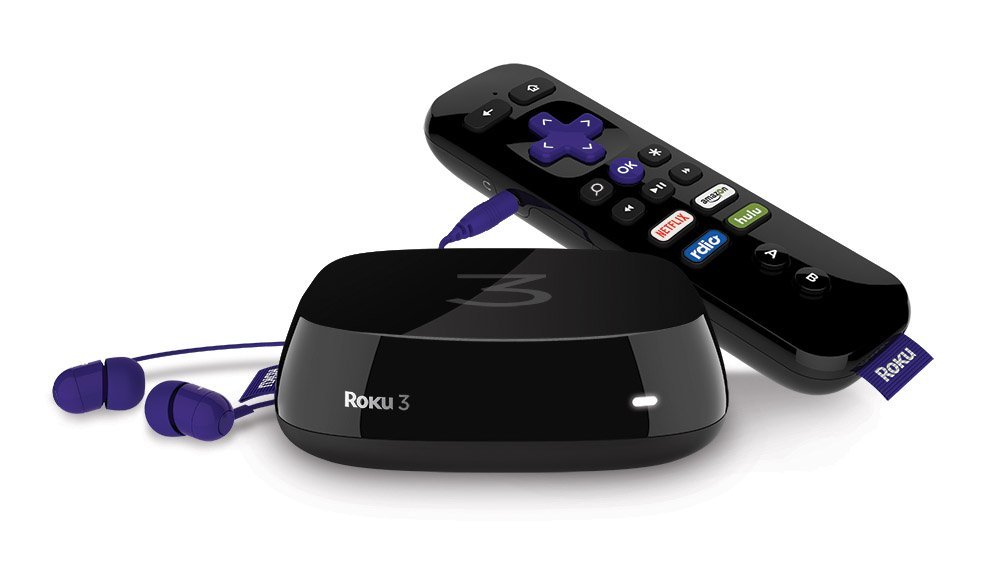 So does that mean that there's no possible way to stream Kodi on Roku? No, I didn't said that. There's a third way round through a smartphone that we can use Kodi on Roku. How? Well, we cannot install Kodi on Roku, but we surely can cast the content of Kodi on Roku. It might be difficult for some of you to comprehend the previous statement. But trust me, going the the through of doing it will be equally simple. We've discovered an ingenious way to download Kodi on Roku, without create much of commotion.
How To Get Kodi On Roku?
Before we start with the procedure, I'd like give throw some light on what we're attempting to do. This isn't necessary to know, but the knowledge of it will surely develop an interest while following the steps. Everything will make sense and you'll enjoy the journey.
We're going to cast Kodi on Roku with the help of a Windows or Android device. Hence, you need either an android or Windows device to go further with the process. Also, as of now the cast feature is only supported by Roku 3. So, please make sure that you take a note of it. Might save your valuable time.
How To Put Kodi On Roku Using Android/Windows Device
Start the Roku 3 streaming stick & press the Home button.
Check if you're running the latest system software.
You can update it from "Settings".
Select the "Screen Mirroring" option from the "Settings".
Enable the "Screen Mirroring" option and proceed further.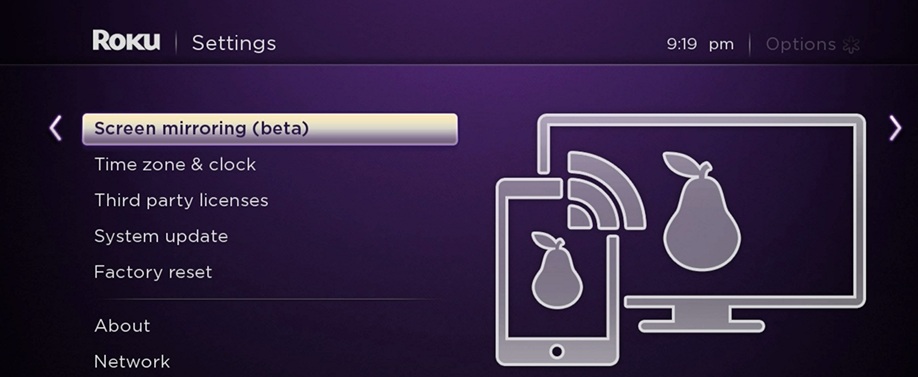 Now, we need a Windows PC to continue.
Select the Windows Start button.
Go to the "Device Settings".
Look for "Add Device" & click on it.
Here. select "Roku 3", your streaming stick.
Wait till the connection is successful.
I think this will pretty much do the job & install Kodi on Roku. This was the simplest way to get Kodi on Roku. Although it's not official, but a way around, it can be used as an alternative. For those who want to know more about Kodi & Roku, we're going to talk more.
Why You Should Not Use Kodi On Roku?
Roku streaming device has made a reputed image for it's users. Even without Kodi, Roku is one hell of a hub for entertainment. Leaving torrent, almost everything can be streamed on Roku, officially. We all know that Torrents are anyway illegal, though everyone uses them. But, the point I intend to make here is that, Roku is not deprived of torrents. Even without torrents, one can satisfactorily stream enough entertainment on Roku.
Roku covers most of the popular TV series, movies & other highly watched stuffs. And, you're completely clean while using Roku without Kodi or torrents. As a matter of fact, even Kodi is not legally safe. It offer premium stuff for free using torrents. Though it is unlikely to be caught by police for using Kodi or torrents. But why to get our hands dirty for a few bucks. Also, people using Kodi get many errors nowadays while streaming it. The choice is your's to make.
Free Channels To Stream On Roku
Let me give you one more reason to not install Kodi on Roku. There are many free channels on Roku to look for. Including Fox & History, there are many channels which can be streaming for free on Roku. If you've a healthy internet connection, then all of these channels can be streaming in HD quality on 4K TVs. Moreover, Roku has now partnered with 4K TVs, and is offering lucrative discounts for those who want to purchase those TVs.
So I'd like to conclude this article here. I hope you make a correct choice of whether to put or not Kodi on Roku. But if you wish to, I hope the tutorial I've listed above will help you through the process. We are always open to help if you encounter any issues. So leave a comment below for any assistance. You can check out more interesting articles on AppsJail meanwhile.
Kodi On Roku : Video Tutorial