Roku Streaming Stick Remote Not Working: This shall be a serious problem for the users. Roku is the best competitor for amazon fire stick and surely deserves all the popularity it's getting. Roku streaming stick is the optimum choice for the users with 4K Smart TVs. Using Roku is altogether a great experience, but one is sure to get pissed if while watching a nice movie on Roku. the remote stops working. And then we keep hitting on button repeatedly, in a hope that magically for once, the remote shall start working again. But it doesn't, does it? Well, we have some of the handy solutions for the issue "Roku remote not working", which often works.
I've been reading quite a few forums and blogs to find the solution for this problem of roku remote not working. I've hand picked some of the best ones, which usually take a couple of minute and success rate is really good. Now, just like theres are some solutions to solve this problem, there are some things one should avoid to not make the condition of the Roku remote worse.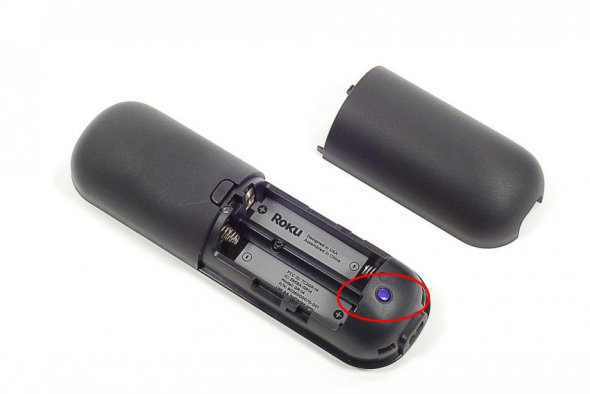 First thing first, do not try to perform a factory reset on your Roku streaming stick. There isn't any need to do so and even if you attempt to, it won't make things any better. Don't outrightly throw the remote in dustbin and buy a new one. Before trying all the crappy solutions try the one which we have to offer. Only after you think that you've reached a dead end and the Roku remote has no hope, go for the new one.
How To Solve "Roku Remote Stopped Working"?
Take out the batteries from the remote.
Beneath the cavity of batteries, there's a purple button.
Turn off the power for Roku box.
Chill out for 10 seconds.
Turn on the power again for Roku.
Wait till the Roku starts and the banner appears on screen.
Now insert the batteries back in the remote.
Do not close the lid already, remember the purple button?
Press that purple button and hold it for at least 5 seconds.
Wait till the Roku gets done with the booting.
If you're lucky, this should solve the problem and your Roku remote shall start working again. Don't we deserve a thanks for saving you money for the new remote and avoiding a factory reset? What? It didn't work for you? Have you tried the process for a few more times? Still not able to make it work? Well, no issues at all. Before you get set to buy a new remote, we have a last rescue for you.
If you can compromise a bit, then this is a 100% effective solution. You need an android or iOS smartphone for this. Go to the respective app stores and search for "Roku Remote Control App". Download and install the roku remote control app and for time being, use your smartphone as a remote for Roku. Even if you decide to buy a new Roku remote or if the above procedure fixes your remote, you must install the roku remote control app. It will come in handy when you fail to find the roku remote, or have a fight with a sibling to watch your favorite movie/TV show.
Roku Remote Not Working No Lights [Solution]
I'm sure you've already tried and tested the basic solutions to this generic problem. Some of them include removing the roku remote batteries and putting them back again. Actually, this isn't even a problem related to remote, your batteries have just run out. Sometimes, the sensor which sends signals from the Roku remote might get dirty and cause hinderance while using it. Just cleaning the sensor shall solve the issue, if that's the case.
We have already mentioned the perfect solution for the issue of Roku remote not working. But, there's always a way out, money. Spend a few more bucks to buy a new Roku remote. But, there's no harm in trying to fix the current one and I'm sure the solution which I have listed above will solve the problem. If you're already dying to get back to the movie which you were watching, I won't take much time of your's now. Enjoy!