BHIM, Bharat Interface For Money, is the latest app launched by the Prime Minister of India on 31st December 2017. BHIM app is an initiative to encourage digital payments & transactions that the people encounter in daily life. The government of India have been stressing upon the cashless economy ever since the demonetization decision was passed. Till now PayTM was the only renowned app which the citizens of India were using for the digital payment. But now BHIM app for iOS and android has made everything crystal clear about the government's stand on going cashless.
How BHIM App For iPhone & Android Works?
BHIM app is developed under the Unified Payment Interface, and all you need is your mobile number to start receiving and sending money. The concept is pretty much similar to that of PayTm. But, since this is an app managed by Government, all the transaction will be in direct invigilation of the officials. The money transfer can be done using any of the bank accounts. Here, we will explain all the features and download process for BHIM apk for android and BHIM iOS app for iPhone.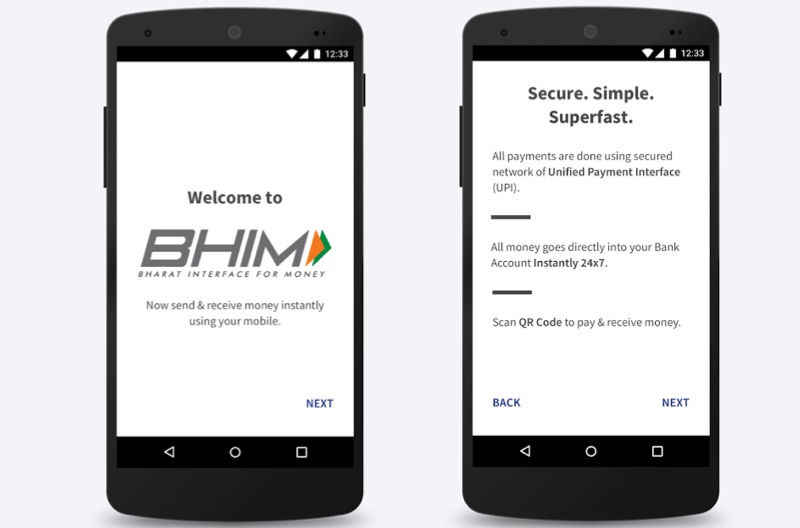 How To Download BHIM APK For Android?
BHIM app can be easily download from the Google Play Store. If you don't want to spend time searching for it, then click on the link below, which will take you directly to the BHIM app on Play Store.
Click here to download BHIM Android APK
Once the app download, open it and make your account.
How To Download BHIM App For iOS/iPhone?
Well, I'm a little dismayed while saying this that the Government of India decided to roll out BHIM app only for android as of now. According to the Government, the BHIM iOS app will be released soon. But, according to us, this is a plan wrongly implemented. Because the payments involving an iOS user at either of the ends will fail until the iOS app for BHIM is launched by the Government.
Features of BHIM App
Money can be transferred instantly using the BHIM app, powered by UPI.
No need to visit bank the next day, using BHIM app money can be transferred 24×7.
QR code has also been integrated for quick transactions.
The money received via BHIM app will be deposited in your Bank automatically.
How To Use BHIM App To Transfer & Receive Money?
The moment you start BHIM app, you will be prompted to punch in your mobile number.
After the mobile number verification, you can proceed to process payments.
NOTE: Use the mobile number which is linked to your bank account. This way the BHIM app will automatically fetch your bank account details.
Now, you need to register a passcode that will be used while doing any transaction.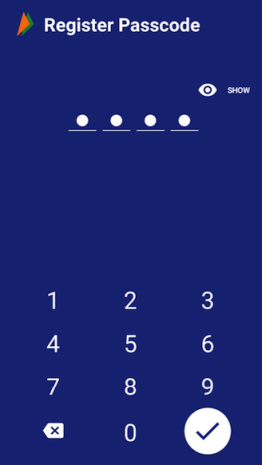 NOTE: Do not share this passcode with anyone, as this can be used by anyone to transact any amount of money.
Next, you need to select the Bank which you will be using to send or receive money.
If you've entered the mobile number which is linked to the Bank that you've selected, BHIM app will fetch all the details related to your bank account including account number & IFSC code.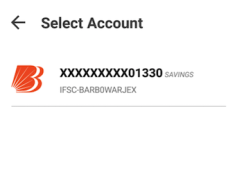 You account number along with the Bank name will be displayed. Just tap on the account number to proceed.
Depending on the Bank, you may be asked for verification using you debit card or credit card.
Post bank account verification, you may start send and receiving payments using the BHIM app.
BHIM app, according to us, is a great initiative taken by the government to boost the cashless economy in India. We hope that the BHIM iPhone app gets launched soon so that most of the smartphone users can facilitate the usage of BHIM app in their day to day lives. If you face any error while using or downloading the BHIM app, comment below your query and we shall be quick to solve it.