Snapchat is just as deep as a hidden treasure. There are many unknown Snapchat tricks, which can literally surprise your mind. Even if you are a regular Snapchat user, these Snapchat secrets will boggle you down as they're not in the knowledge of everyone. Lately, we have been hunting down each of the Snapchat tricks for iPhone and android. Fortunately, we've gathered enough tips and tricks for Snapchat to keep you wondering for at least a few months. We, hence, take immense pleasure to share the Snapchat tricks 2017 with you guys. Get ready to be shocked.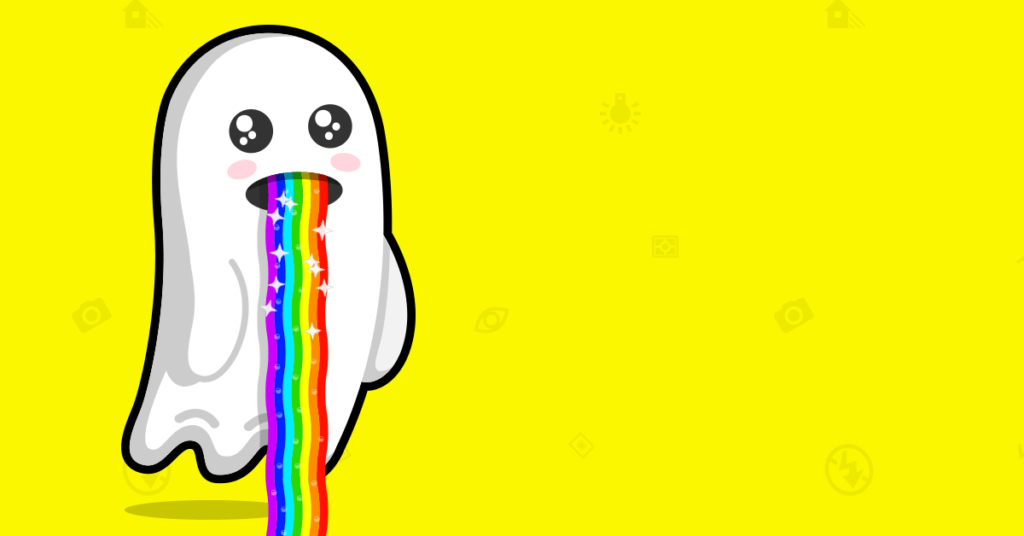 It is never easy to find tricks for Snapchat, as the app is known to release all it's update without mentioning them. You could take note of it next time while updating Snapchat, that not many features will be announced in the update. But, if you're the one whose pockets are filled with these Snapchat secrets, then you could use the app more wickedly and make your followers go head over heels. Let us not waste any more time and quickly go through all the coolest Snapchat tricks 2017 right away.
1. Get Back That Favorite Snapchat filter
Do you miss any Snapchat filter, which used to be your most beloved companion in day to day snaps? Well, there is an easy way to grab that old school Snapchat filter by changing the date of your phone.
Yes, just go to the Settings and change the date & time of the phone. Make sure that you put a date when that Snapchat filter was available. That's it. Now is the time to flaunt your best Snapchat filter. However, the rest of the apps in your smartphone might get affected due to this change of date. So you might want to get back to the original date after getting a snap or two.
2. Mash Up Filters To Get A Unique One
Bored of using similar filters every day? Bring out some creativity on the snaps. You can mix up a couple of filter to get unique looking snap for your followers. Not only would this grab their attention but also give then a tinge of shock.
To perform this, simply add any one of the filter and then hold on the screen with a finger. Now use the second finger to bring in and fuse another snapchat filter. There you go, try all the permutations and combinations to get something new every time.
3. Use Volume Buttons To Take A Snap
Do you find holding on a finger to that red circle in Snapchat while recording a video or taking a snap? Try something new. Next time, use the volume buttons instead. This will eliminate the need to hit the right spot on the screen in an attempt to click a snap.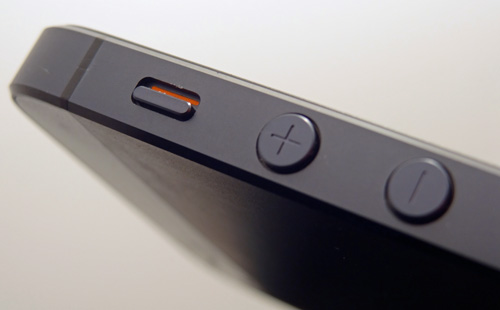 4. Going Low On Data? Use Travel Mode
Snapchats deals with pictures and videos. Naturally, the app is bound to consume a good amount of internet data. If you're paranoid about it, then you can turn on the Travel mode in Snapchat. This will save a lot of data and you'll still be left with some to skim through snaps. Find this Travel mode option under Settings>>Manage.
5. Add More Text In Snaps Than Allowed
This is one of my favorite tricks in Snapchat. I've always cursed Snapchat for this restriction while retyping everything just to fit into that tiny limited number of characters allowed in a snap. To execute this cool snapchat trick, first open a note in your phone.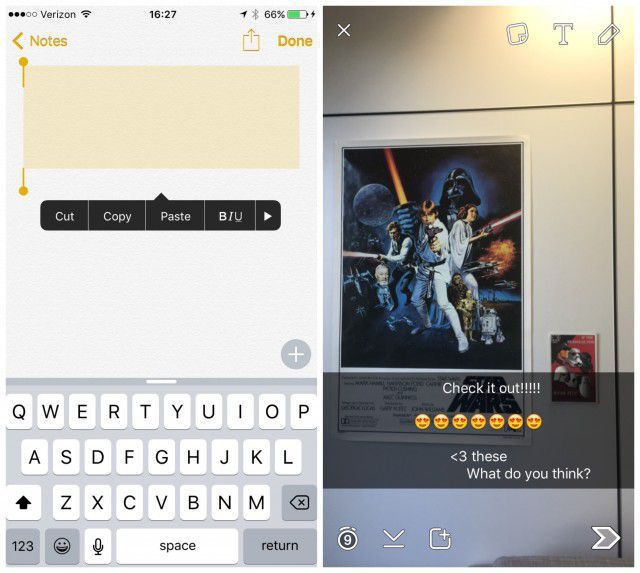 Select a few lines of black text and copy it to the clipboard. While adding a snap, paste this black text. Congratulations, you've created a room of more text than allowed. Write your heart out in that snap.
6. Add Custom Friend Emoji Description
If you already know what is friend emoji, then I must say you're an active user of Snapchat. It's basically the emoji's that you assign for every friend in your list. Each of these emojis mean something. You can check what emojis mean here.
What if you get to add custom friend emoji and specify a unique description for the same. I would personally be flattered if someone took the pain to assign an emoji for me and then write a nice description for it. You can do this under Settings>>Manage.
7. Track Your Snapstreak With Friends
Do you know that if you send and receive snaps from a specific friend for consecutive days, it gets recorded. Also, this snapstreak will be visible in number besides the name of your friend in messages. Both of you will get notified if this streak were about to break.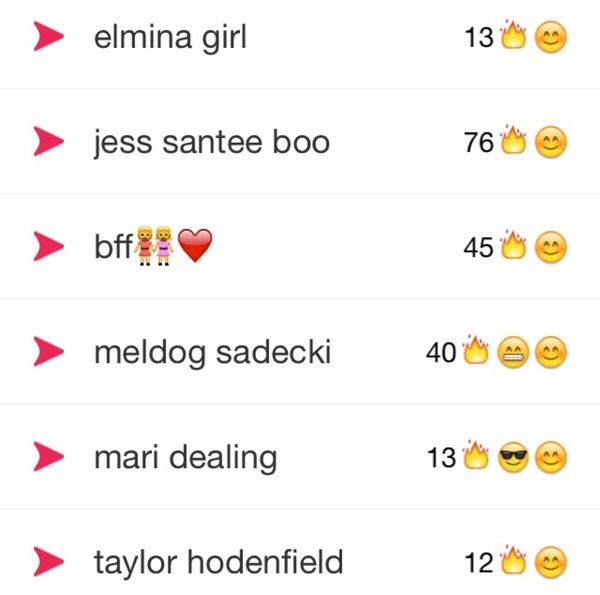 8. Is Someone Stalking Your Chat Window?
You can get to know if someone from your friends list is staring at your chat window. Also you can know if someone has just opened the chat windows and checked your snap.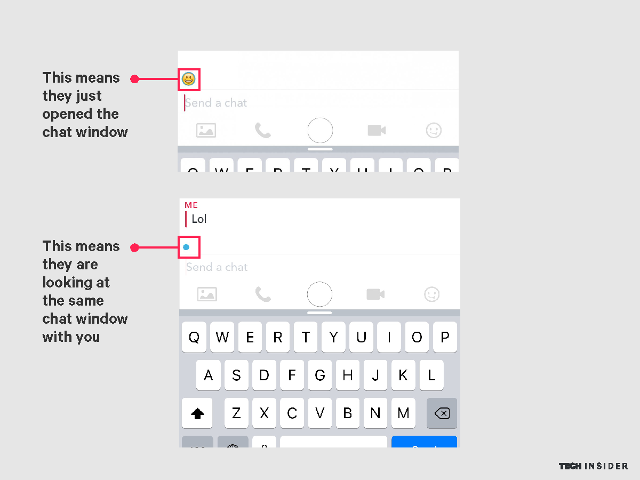 Just above the text bar, in the left side, if you see a smiley icon, it means that the person has just opened your snap. Instead if you see a blue circle, it means that the person is looking at the chat window. So, next time you wish to know who has been stalking your chat windows, use this simple Snapchat secret.
9. Use Emoji Colors For Your Snaps
In case you've fallen for a particular emoji and wish to express your love towards it, then you can paint your snap with the color of that emoji. In order to do this, include that emoji in the snap and then increase its size till the color starts fading and gets translucent. Use this Snapchat trick every now and then to color your snaps.
I hope there were quite a few tricks which would definitely change the way you use Snapchat. Most of these Snapchat tricks are aloof from everyone. No one pays this much attention to spot the eccentricities of the app. But, these Snapchat secrets can surely decorate your snaps with some new flavors. We will keep updating more Snapchat tricks as and when we find them .Till then use these awesome Snapchat tricks 2017.
Snapchat Secrets & Tricks : Video