Jailbreaking an iPhone is a tough decision for many. Of course, there's a lot to be gained, but the cost isn't so small. Cydia is undoubtedly, the best choice for a jailbroken iPhone. Once can get a full control over the paid apps and customization of iPhone. But, I don't need to get started with the type of problems Cydia is going through lately. People are already searching for the Cydia alternatives, even after jailbreaking their iPhone. We will discuss some crucial aspects in this matter today. I will also share some of the best alternatives for Cydia here.
Gone are the days, when the paid apps for iPhone could be found for free, only after jailbreaking the iPhone. Lately, there has been a significant rise in the alternatives of Cydia. Especially those, which can be used even without jailbreaking. Yes, the developers and crackers have found the way out. These app stores do not require a jailbreak. They, however, work well even with the jailbroken iOS devices. There are quite a few of them which have grown out to be popular, more than Cydia.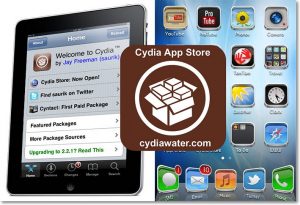 Now, without any doubt, all of them are illegal. This story on Forbes, explains how things are, unfortunately, going in the favor of these app stores. Most of the apps available in these app stores, which are otherwise paid, are pirated. The sweeping out of piracy has already begun. Recently, the owner of Kickass Torrents was arrested and the site was taken down. But I think these app stores, are here to stay for long. The focus will take a long time to shift.
That brings me to my core point for the day. The alternative app stores for iOS like Kuaiyong, are the best choice for iOS users as of now. Compared to Cydia, there is fewer customization available. But that's a reasonable price to pay for not having to jailbreak your iPhone. For the new customers, it's a boon. When you have a year full of warranty secured, you wouldn't want to jailbreak your iPhone and get it void. In this case, the third party app stores for iOS come handy and help the users access some interesting apps without jailbreak.
According to the latest trends, Appcake is the leading app store preferred by the iOS users across the world. All the apps available on Appcake are free to download and install. The next trending app store is Kuaiyong. It has been seeing a spike in the number of installs since past few months. These app stores are very simple to use. At the same time, they offer a wide range of apps for iOS. You shall also find tweaked apps, for instance, Pokemon Go, in some of them.
The bottom line is that Cydia should not be the sole thing iOS users should aspire to use. There are many possibilities and apps that can be installed without having to jailbreak iPhones. I'm sure the market for third-party app stores for iOS is only going to increase in the near future.