Google Play Store has been serving millions of Android users for years but, we have reached a phase where the Play Store no longer offers interesting apps. Or maybe it still does. The point that we are trying to make is that there are alternatives to Google Play Store alternatives. Why? Because users need to get a taste of variety. Today we will be talking about the best Google Play Store alternative available on the internet, called Aptoide.
Aptoide is a third party app store which includes various android apps for download. It is similar to the Google Play Store but there are numerous benefits of the Aptoide app store. Google Play Store has become more stringent with time in accepting the apps so many apps no longer make it to the app store and as a result, they no longer reach to the Android users. The authenticity of the apps available on Google Play Store is unmatched; But at the same time, almost every app available on Aptoide is safe as well. Aptoide has a backend team which makes sure that every app listed is completely safe to use.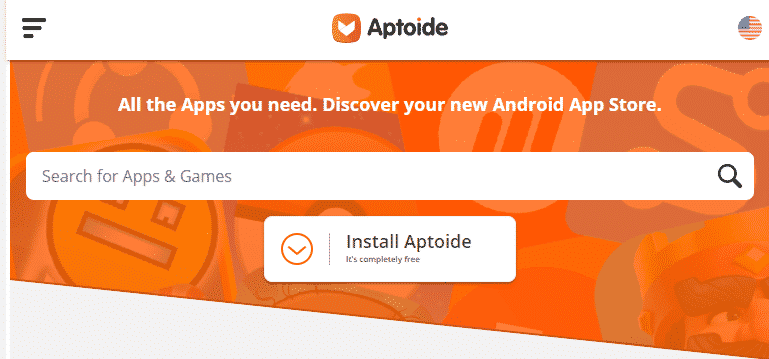 Aptoide is a splendid app store, which looks just like any other premium app store. All the categories like games, utilities, education, etc are included in the Aptoide app store. Also, one of the major benefits of the Aptoide app is that it breaks the barrier of country-specific apps. Sometimes, apps like Pokemon Go are released only in few countries on the Google Play Store. On Aptoide, however, users from any country can download any app. Moreover, most of the apps available on Aptoide are free, unlike the Google Play Store where most of the apps are paid. Users can avail the Aptoide free download for android from their official website.
Recently, Aptoide has received a massive investment from global firms to boost their progress and garner more users. Aptoide is not only an app store but also a community. Within this community, people can create their own collection of downloaded apps which can be made public. This way, people can discover new apps by checking out these mini collections of different users on Aptoide. With this concept, Aptoide is trying to create a social platform for sharing and downloading apps. Users can provide their suggestions and comments regarding apps and developers actually listen to them.
So far Aptoide has hit a mark of 2.8 billion downloads and the counter is still moving. Unlike other app stores, Aptoide is available in 40 languages, offering maximum flexibility for the users from different countries. The venture which started with just two people has now grown into a company with almost 60 employees and is expected to cross 100 very soon. In this year's Mobile World Congress, Aptoide is expected to make some more astonishing announcement regarding their plans for the year. Recently, Aptoide had released their app for TV. We are expecting some really cool launch from Aptoide this year.
For additional Google Play Store, alternatives check out Freestore.