When it comes to being fit and healthy, it all starts with exercise and a good diet. So if you want to start off with an easy yet effective workout that keeps your body in motion, then start with yoga. This is one awesome exercise that works on your flexibility and balance, all the while keeping you relaxed. It's very popular and easy to follow, which is why there are tons of videos you are able to follow at home. But what are the best ones you should follow? If you're on Netflix and interested in starting yoga, then read on as I show you the 10 best yoga videos on Netflix!
10 Best Yoga Videos on Netflix
1. Trainer's Edge: Killer Abs and Back
I'm in love with Trainer's Edge because it gives you the killer workout in yoga form. It's a healthy workout that requires light dumbbells and a jumping rope, so you are assured a session where you'll tone and work on your muscles. It tones all your body parts!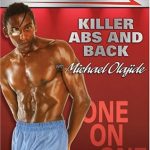 2. Progressive Pilates: Four 10-Minute Target-Tone Workouts
For those who are in love with Pilates, a more intense form of yoga, then you may want this. It has four videos which are just ten minutes long, but they pack a punch! Take note that it requires lightweight dumbbells.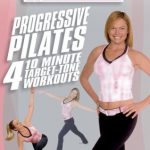 3. Crunch: Boot Camp Training
If you want something more challenging, Crunch: Boot Camp Training offers a shorter time but the solid strength of various body movements, perfect for yogis who want to grow their muscles for advanced yoga moves. Prepare your dumbbells here and your endurance. You'll love the burn.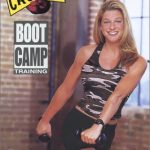 4. Crunch: Candlelight Yoga
Candlelight yoga is a 43-minute long video with the perfect sequences meant for any yogi. It releases the stress while burning calories. I also love how the instructor has a soothing nature that sets the mood. Prepare your yoga mat and towel, as you will expect to sweat!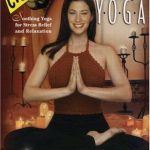 5. Healing Yoga
Yoga isn't just about exercising and buying calories, but the spiritual feelings that keep you moving forward. If you are into yoga to reach spiritual and healing goals, then this quiet sequence is something I would recommend for its calm and beautiful flow.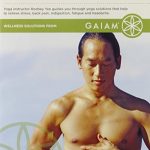 6. Pick Your Level Pilates
Whether you're a beginner or expert in yoga and Pilates, you'll love this video because you get to choose your level and have fun with whatever video you have. You'll definitely learn a thing or two while being able to work your way up to the higher levels.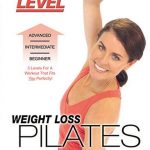 7. 10 Minute Solutions
Some of us aren't blessed with enough time to workout or do yoga for relaxation. Luckily, there are ten-minute solutions that only take a bit of your day. Start it in the morning or before sleeping. No matter what time you start, you'll be able to feel joy and burn a bit of calories along the way!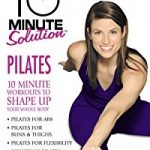 8. Breath of the Gods
Breathe of the Gods is a story based on Indian tradition with modern yoga, which is entertaining and interesting for all yogis out there. It teaches you about how yoga isn't only an exercise, but a spiritual and inspiring way to live.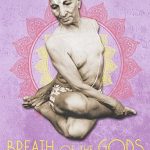 9. Yoga Unveiled
If you want something that teaches you all about the deeper aspect of yoga then this documentary is for you. It shows you the history and philosophy of the exercise, showing you the rise and evolution of this spiritual tradition. Definitely a fascinating story!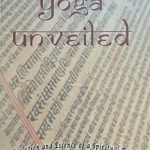 10. Enlighten Up!
This may not be a workout video, but this documentary about yoga is all about celebrity yogis and gurus that help motivate you to start yoga. This movie proves that the exercise can transform any human being and give you an idea of what yoga's all about.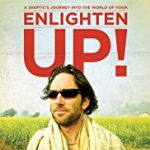 In Conclusion
And there you have it! These awesome Netflix videos will be sure to challenge your body and flex your muscles. I hope that this helped you find a fantastic video you can try out for the sake of your overall health. So don't wait any longer and try any of these videos out today to start your fitness journey.
If you've got any questions or would like to share your tips and experiences on watching any of these 10 best yoga videos on Netflix, then comment down below. I would love to hear what you have to think.