Qoo App iOS Download & Android APK : After a great thanksgiving weekend, amazing Black Friday & Cyber Monday deal, we're back again in the business, which is sharing latest apps. Qoo iOS app have been in our list since long and we're now all set to share the Qoo app download for iOS as well as the latest Qoo apk for android. The basic services provided by the Qoo app is the games. Hundreds and thousands of games can be downloaded from Qoo app. It's basically a gaming version of apps like Kuaiyong. Let us talk more about the new Qoo android and iOS app.
Many games for android and iOS get released on internet everyday. But, not all the games are available worldwide. A majority of them are restricted in few countries and exposed to only few. This, is kind of a legal restriction and hence no one can do anything about it. But, Qoo app can. How? Well, instead of using Google Play Store or iTunes app store, the Qoo iOS and android app can be used to download these games. While using Qoo app, all the games listed are available for everyone irrespective of which country they're from.
Qoo App For Android & IOS
Yes, I know what you're thinking. The Qoo app includes all the popular games, for example Pokemon Go. Most of the games which are in high demand find their place in the Qoo app. Eventually, everyone can download them and play on their smartphones, android & iOS. But, if anyone of you knows the app even slightly, then you might be aware of the fact that the Qoo app is a Japanese app and everything is written in Japanese in the app. Nothing to worry though, because we have also found a way to download the Qoo app english version. This means that anyone who can understand english would be able to use the Qoo app without facing any problems.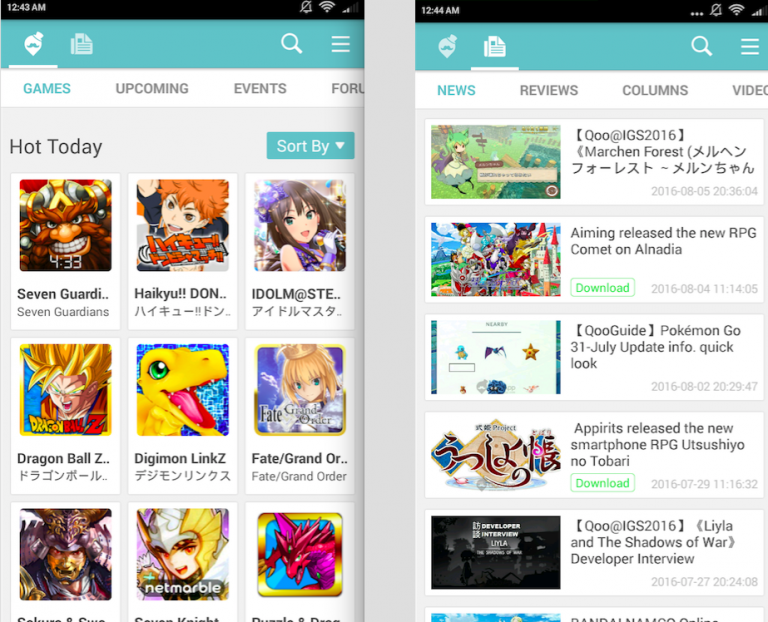 How To Download Qoo Apk For Android?
Taking the android users first, how do we download and install the Qoo app apk in smartphone. Well, nothing too much difficult here. It's a short and sweet process which might not even take more than 5 minutes. Go through all the steps which we have listed below.
That's pretty much it. All you have to take care about it toggling from your new Apple ID to your original and old Apple ID. Whenever you feel the need to download some new games in your iPhone/iPad, switch to the Japan Apple iD. Check out some new games, download the ones which you like and then back to the original ID.
This way everyone can enjoy hell lot of games for iOS and android using Qoo app. I hope I was clear while giving instructions to download Qoo app for iOS and android. There are many iOS apps like Tweakbox & Hackz4iOS, which are 3rd part marketplaces for apps and so much better. Similarly in android there are apps like Market Unlocker and Mobomarket. They carry some really good apps which are usually not found on the official app stores. So, might want to check them out on our blog. We will be back with another such interesting app next time. Till then enjoy and keep exploring AppsJail!