We have been discussing a lot about the Pokemon Go external tools. Some of the best tools that we've talked about include, Skiplagged, PokeFind & third one which we will take now, that is PokeTrail. A few days ago, when PokeVision app & website was taken down, people felt helpless. But world is full of talented people, it took jusr an overnight for someone to come up with an alternative to PokeVision. Interestingly, PokeTrail Pokemon Tracker, is better than it's alternative, PokeVision. Read ahead more about PokeTrail web app.
PokeTrail Web App
PokeTrail is an all rounder tool for Pokemon Go. It can be accessed from a smartphone and a desktop. It can be used to find the near by Pokemon in the map. Apart from this, PokeTrail app also gives you the information about the nearest PokeStops and Pokemon Gym locations. PokeTrail is different because, the developers have worked to make the app and website look professional and authentic.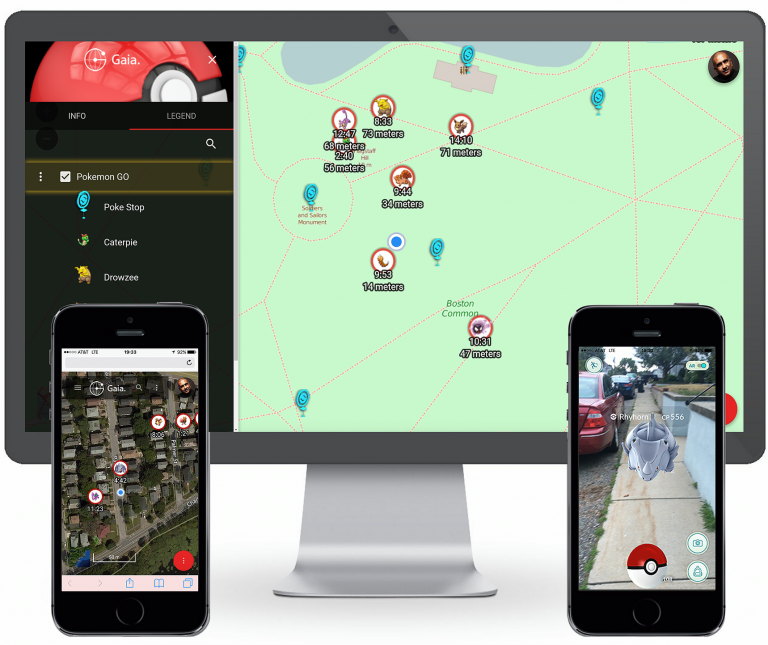 However, currently only the PokeTrail web app is live. The iOS app and android app for PokeTrail will be released soon. The PokeTrail will first be available for the users as a Beta version. After recording the response and glitches in the web app, the website will be updated and a full working PokeTrail web app will be released.
How To Use PokeTrail For Tracking Pokemon?
Unlike other Pokemon Go tools, PokeTrail will not trouble you with the irritating tasks like Login. You can access all the features as a guest without wasting any time. The scanning of Pokemon in the map will also be completely different than all the currently available Pokemon Go tools.
PokeTrail is planning to let people use the Beta version on the first come first server basis. You can request an invite and only if you get one, you will be able to use the PokeTrail Beta version.
PokeTrail PokeStops & Pokemon Gyms
According to the sources, the PokeTrail will subsume all the available data about the players in Pokemon Go. Using that they will curate the number of Pokemon Go players rom respective teams. They are planning to sketch this data on their web app in the most innovative and attractive way. All these information looks really enticing and makes us eager to use the PokeTrail beta version.
So, PokeTrail is expected to bang all the current players in the race of Pokemon Go tools. From what I observe on various Pokemon Go communities, all the active Pokemon Go trainers are talking huge about the Poke Trail. I myself am eagerly waiting to check out the PokeTrail app beta version. Subsequently, PokeTrail will also serve as a good alternative to PokeVision. I find a lot of visitors on my blog who are here to download PokeVision, but not many know that it has been taken down. So, for all those people, PokeTrail is a ray of new hope and certainly a better one.
You might wanna check out the live gameplay of PokeTrail. Watch the video below!