Best Pokemon Go Reddit Threads : Pokemon Go has brought a large chunk of gamers together. Each and every person who has been attached to Pokemon cartoon series has for sure picked up their mobiles and hunted Pokemon for real. We all shall agree to the fact that communities like reddit help everyone discuss the common issues and come up with the solutions faster, be it on any topic. This includes Pokemon Go as well. There are some really good Pokemon Go reddit threads, which can provide any newbie a brief information about the working of game.
Moreover, these threads also solve many issues which most of Pokemon Go players face. This not only includes the technical glitches, but also the gameplay. There are people sharing tips about hatching eggs faster and finding rare Pokemon easily. Strategies for Gym battles and Pokecoins are also important, which are touched upon by various members of the Reddit community.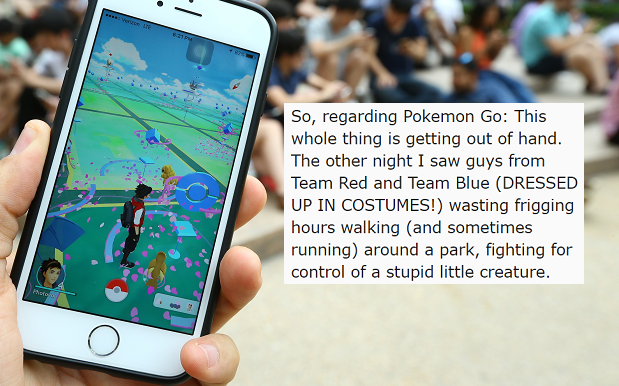 The best part about reddit is that, everything is decently segregated. If you wish to connect with people who like to discuss about Pokemon Go, there is a specific subreddit for it. All the threads for Pokemon Go fall under that Subreddit. Today, we will share the links to some really useful threads on Reddit about Pokemon Go, which shall definitely help you while playing the game.
Beginners Thread For Pokemon Go
This is not just a thread, it's a mega thread. On this thread, you can find A-Z of Pokemon Go. Right from making an account for playing Pokemon Go to catching your first Pokemon, this mega thread will guide you through the game. Since this is a mega thread, no bull shit is allowed. Only meaningful and helpful doubts, answers are supposed to be added in the discussion. If you don't know how to play the game, how to use the various features while playing the game, this thread will help you out.
Some really common problems, like Pokestops & Pokegyms not loading have been solved here. A massive checklist, which every Pokemon Go player should know has been included. This checklist will pretty much give any newbie an idea about playing the game effectively. There are some algorithms behind the points and experience being awarded, that is also mentioned in this thread. Users can actually use this knowledge and change the gameplay in order to maximize the returns. in this thread, you will also find links to other Pokemon Go reddit threads, which are actually some common problems faced by the users.
Funny Pokemon Go Reddit Thread
Though it isn't allowed to post memes on the Pokemon Go mega thread, but you are allowed to have fun on your own threads. We all know how world went crazy when the Pokemon Go was released and everyone was just behind catching Pokemon. This thread sums up the experience of people in lives a week after Pokemon Go was released. Now, this is something really funny and something which every Pokemon Go player can connect to.
Pokemon Go Milestones Thread
While playing any games, it's the milestones which keep us pumped up to get to them quickly. Similarly, in Pokemon Go players get many medal periodically to keep them interested in the game. Some of these medals are really weird or funny for some. I guess you can check out the humor for yourself after checking this Pokemon Go reddit milestone thread. This is one of the funny ones, but there are some really great milestones thread which will inspire you to play Pokemon Go.
Policeman's Opinion About Pokemon Go
It's not on Facebook where you'll find what a Policeman thinks of this legendary game, Pokemon Go. But on reddit, you will find stories of many people and their opinions on the Pokemon Go game. This might be really insightful for all the players. Some people talk about their positive experience, while some make us aware about the hazards and dangers of playing Pokemon Go. All in all, everyone spending a good amount of time playing Pokemon Go should read these threads.
Pokemon Go Reddit Thread For Improvements In Game
Nothing is ever perfect in this world, not even Pokemon Go. No matter how much we try, some things get overlooked and same has happened with Pokemon Go. In this case, communities like Reddit help people to make their point of views heard, Moreover, so many people support the genuine loop holes in the game, that the developers actually take a note of that and make changes in the games accordingly.
There are many interesting Pokemon Go reddit threads which all the players shall read. The ones I've listed above are some of the most interesting Pokemon Go reddit thread according to me. I would be adding more in the list regularly. I would also like you guys to comment down with the link to more reddit threads about Pokemon Go. If I find them good, I'll surely add them in the list. Enjoy!