Halloween 2016 is all set to blow everyone's mind. Along with all the stunning Halloween costumes, people are drooling over the crazy snapchat halloween filters. The demand for Halloween dog filters, especially, have gone high over the roof. Everyone is looking to grab some electrifying customized halloween snapchat filters 2016. Well, we if you're reading this, consider half the job done. Right from how to get halloween filters on Snapchat, how to make snapchat filters for halloween and how to use halloween filters on snapchat, we've covered it all in this article.
How To Get Halloween Dog Filter On Snapchat
Owing to the hottest demand of Snapchat users, the first thing I'm going to explain is how to use Halloween dog filter on Snapchat. Irrespective of the occasion, dog filters are probably the most users snapchat filters till now. Naturally, everyone want to club and fuse this dog filter to make it compatible with every festive event. So we present you the easiest way which can help you surprise followers with marvelous snapchat halloween dog filter.
In order to get the snapchat Halloween dog filter, open Snapchat and turn on the front lens. Just like a regular day, you tap and hold your face until the list of filters pop up. Now slide the filters until you find the dog filter. If you notice carefully, the snapchat dog filter is not anymore the same. It has a tiny pumpkin icon over it and the dog has changed as well. The features of dog has transformed into one which fits the Halloween theme best. This is how you can get snapchat dog filter for halloween. The pic picture has been taken from otlsm.
Most Popular Halloween Filters For Snapchat
Well, if you're not quite satisfied with the dog, you can try some crazy halloween snapchat filters from the ones we've listed below. Moreover, you can even use these Snapchat filters for Halloween costumes. Once you get done with the below halloween snapchat filters, find below the link to a tutorial for using snapchat filters for Halloween costumes.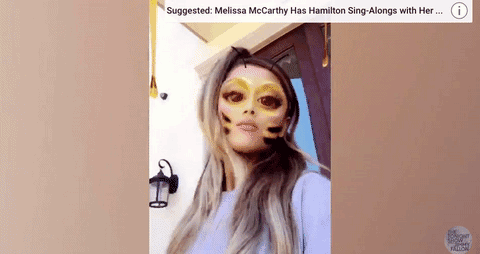 Stunning Snapchat Filter Costumes For Halloween 2016
Using snapchat halloween filters was fine. Many snapchat users would be looking forward to use it. But, you can stand out of the crowd by actually using these snapchat filters for Halloween costumes. Yes, imagine how jaw-dropping will the faces of everyone look, when they get to know about this killer idea which you'd have implemented. Yes, so check out the fresh idea to use snapchat filters for halloween costumes 2016.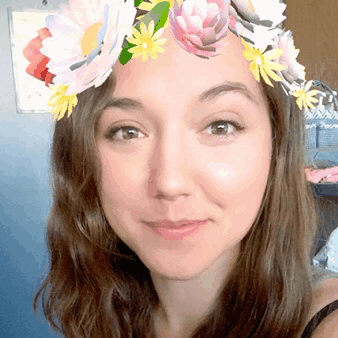 You can checkout this tutorial which explain everything that you need for using snapchat filters as Halloween Costumes.
How To Make Snapchat Filters For Halloween
Well, using snapchat halloween filters and snapchat filters for halloween costumes was fine. What will transcend your creativity to a next level is designing a brand new innovative Halloween snapchat filters. Can you make your own halloween Snapchat filter? Hell yes. Snapchat Geofilters enables the snapchat users of a particular location to design new snapchat filters, and if it gets approved, everyone in that location can use it. Imagine, your own snapchat halloween filters which might get used by hundreds of people in your city. Isn't it an intriguing thing?
So what are you waiting for? Go right now to the Snapchat Geofilters and upload a creative piece of Snapchat filter. If you're lucky enough and your snapchat halloween filter get approved, you'll have something lot more to cheer and brag about in this Halloween 2016.
Snapchat Halloween DIY Tutorial Video
I hope you guys enjoyed the sick snapchat Halloween filters, especially the Halloween dog filter for snapchat. We wish everyone has a great time in the parties this Halloween. Make it big this Halloween 2016!