Along with Pokemon Go, many people are longing to grab a good working Pokemon Go location spoof. Hacking Pokemon Go is not a simple task. But once achieved, one can easily spoof GPS and location in Pokemon Go. Fly GPS app has the capability to perform this task. You need to download Fly GPS apk for getting it in your android smartphone. That's not a big deal. Using Fly GPS android app to hack Pokemon Go and spoof location is a bit complicated. We will explain you each and every step in detail for this.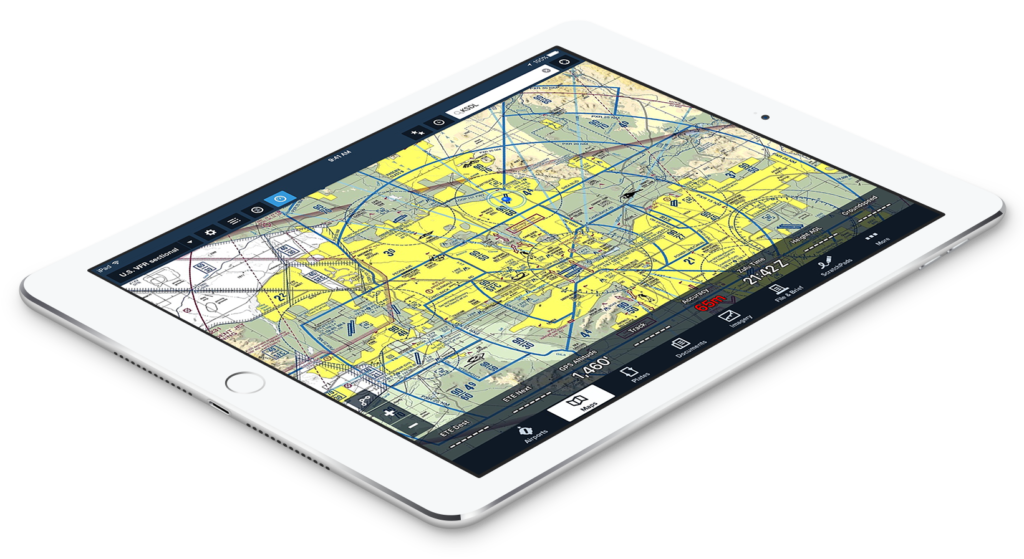 Features Of Fly GPS App
Fly GPS is an android app which works to play with the location. The app has been developed to manipulate the GPS location of a device. So, some really intellectual minds of developers kicked the idea that this fly GPS app can be used to hack Pokemon Go. By hacking I mean, hack the GPS and spoof a player's location in Pokemon Go. We will discuss, how you can use the Fly GPS to change your location in Pokemon Go.
Though Fly GPS app works perfectly, people have reported some errors while using it. Some of the errors include, failed to detect location. If you follow our guide without making mistakes, then you won't get any errors. But, we have however written the solution of failed to detect location fly GPS below. Let us now proceed to download fly GPS apk. Once we complete downloading the fly GPS app, we will share the steps to perform for Pokemon Go location spoof. 
How To Download Fly GPS APK For Android?
Initially download fly GPS android apk from here.
After downloading, start the installation.
Once the installation is done, start the app.
Try some location spoof yourself to get accustomed with the app.
Now that we've installed the fly GPS app in our smartphone, we should move forward and use it to spoof GPS location in Pokemon Go. Now, before going in I would like to suggest you guys something. Use a spare email for this. Reason being that Pokemon Go may ban your account if they find you using any location spoof.  This was you can protect your primary account and simultaneously perform this GPS hack on a separate email.
Pokemon Go GPS Spoof Using Fly GPS
We need to active the Developers Options.
So go to the Settings and move to about your phone.
Under that find the build number and tap on it 7 times.
After the Developers Options get activated, open it.
Now tap on Select Mock Locations and under that select "com.fly.gps" as shown in the image below.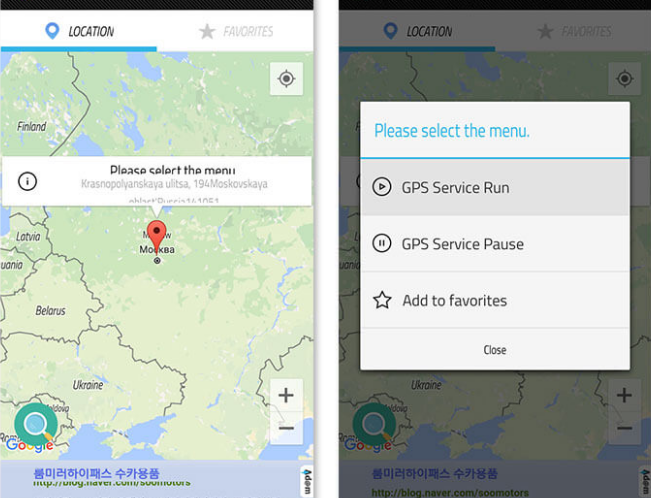 In the Settings, now go to Locations and set it on the high accuracy mode. This will ensure that we're utilizing the GPS to it's optimum level.
Open the app from the Menu.
Now tap on any random location and you shall get a message to select among three options.
Select "GPS Service Run".
This should trigger a pop up menu. In that menu select, "Joystick Location Mode".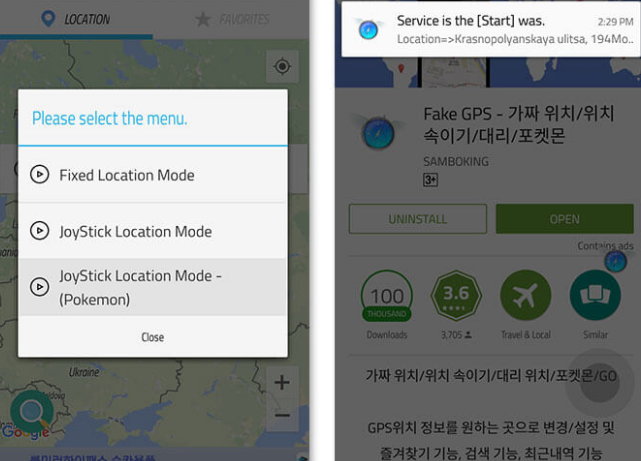 Close the app.
Open the Pokemon Go and you shall see a joystick using which you can move the player.
Fly GPS Failed To Detect Location [Solved]
There is possibility that you receive this error while playing Pokemon GO. Now, this error generally means that your device is not being able to fetch the GPS location. So, there are a few tips which might help you to get rid of this error.
Go to Settings and open Locations. Set the location to high accuracy mode.
Open Google Maps and let it detect your location. Keep it running in background while playing Pokemon Go. This will ensure that your location gets detected with the help of Google maps.
If none of the above to technique works, then I must say there's a problem with your network in SIM card. Try to switch the phone to airplane mode and then back normal. This might improve the signal quality of network and your GPS location as well.
The above 3 tips should help you solve the failed to detect location fly GPS. I think fly GPS is the latest Pokemon Go bot kind of thing. It helps you play Pokemon GO without moving. Fly GPS is one of the best Pokemon Go hacks I've seen till now. I hope you will follow all my instructions correctly and not find any difficulty. In order to make you understand better, we have also attached a video below. You can also follow that if you feel the need to. Enjoy!