Watch movies, TV series online free of charge. Download VivaStart App for iOS. Missing out on your favourite TV series and movies? Looking for an app that will allow you to watch the shows on the go, free of charge? Well, we might have exactly what you need- VivaStart App! It is one of the latest alternative to Netflix. Netflix being the best platform for mobiles and laptops to watch movies, however, is a paid service. Showbox, MovieBox, etc are some of the free alternatives to Netflix. But lately their server have started to cry about the overflowing users, which has led to issues while using them. VivaStart App has come up to change the status quo and help you watch movies, TV series better.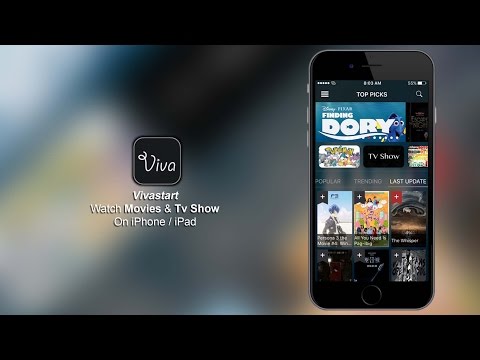 What is VivaStart App?
 It is a third party application that allows one to watch the latest TV series and movies online. Yes! It's Netflix without subscription! There are no hidden charges (i.e. it is absolutely free!) and it is available for both jail broken and non-jail broken devices. So the debate, if VivaStart App can be used in jailbroken devices seems to seize even before taking off.
VivaStart iOS app is optimized for latest iOS devices like iPhone 5s, iPhone 6, iPhone 6s, iPhone 6S plus, iPad Air 1/2, iPad Mini, iPod touch 4th and 5th generation devices. This application is compatible for latest iOS versions like iOS 10, iOS 9.3.4, iOS 9.3.3, iOS 9.3.2, iOS 9.3.1, iOS 9.3, iOS 9.2.1, iOS 9.2, iOS 9.1, iOS 9.0.
The VivaStart App for iOS works well for all the iPhone/iPad users. Being tried and tested by our own technicians, the Vivastart app makes the experience of watching the latest movies and TV series a bliss. Having said that, you can follow the crisp and short way to download VivaStart app for iOS without wandering around reading bullshit.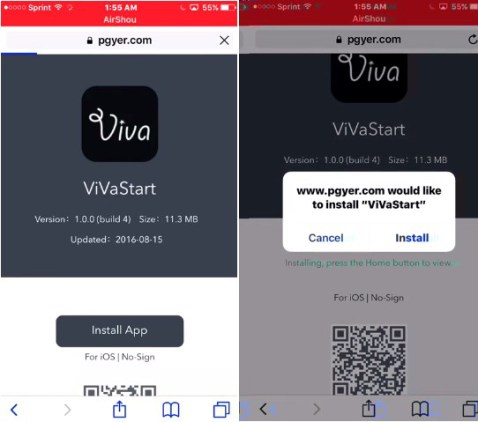 How to download VivaStart App?
 "Well? How to download? From the App-store, of course!"
No, sir! This section is justified for the application has been taken down from the store. But, fret not! We have a solution! Simply follow the steps given below:
Step 1: Sign out from the App store. On your iPhone/ iPad/ iPod Touch, go to Settings>App store and iTunes. Click on your Apple ID. And sign out.
Step 2: Go to the following link:
https://www.pgyer.com/vivastart
Step 3: Click on the Install option.
Step 4: Once installed, open the app. It will ask for your apple ID and Password. Do not give your original ID and password! Instead, give the following:
Apple ID: bobbymovie21@icloud.com
Password: Bobbymovie@2016
That's about it. But… But…You might encounter an error or two.
 Do not worry. It might be anticipated. You might get an error saying:
'ID has been disabled'
 In that case, simply wait for 15-20 minutes and try again.
For any error apart from this delete the app re-download it following the same procedure.
The procedure to be followed after you have successfully signed in- 
Go to Settings and sign out of the current ID.
Go to the VivaStart App and it will again ask for the password. Enter the password (mentioned above)
Go to Settings and sign in to your original Apple ID. You are now good to use the app as well as your App Store as usual!
In case you are still facing any difficulty, feel free to comment below and if you find this article helpful, share it using any of the options below!
Happy watching!
Video Tutorial To Install Vivastart iOS App