All the IOS user will love this post. We have found an amazing app which will save your money. Money that you have to pay to get the premium app from iOS app store. Ya, it's true, by using the app called AppChina. The app will give you a free hand to use all premium app of iOS store. So, kindly read the whole post to get each and every bit of information regarding this fabulous app. This app will work on all the iOS platforms. We have covered all the necessary steps you should follow in order to download AppChina for iOS. We also have written a simple guide to get it installed on your smartphone.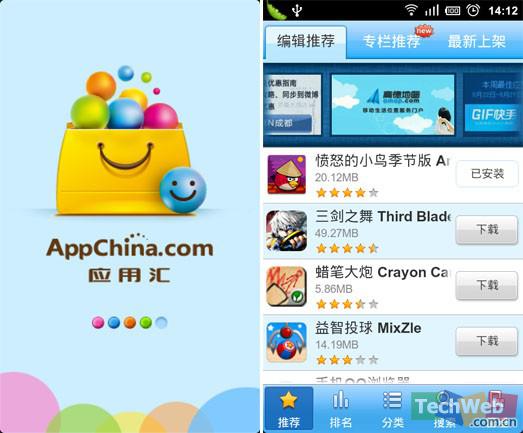 Appchina provides direct access to the user of all the premium apps. In simple words it offers you all the premium apps for a particular time period. That means you can download apps on your iOS device. You can use it to decide the productivity and effectiveness of the app for you without paying a single penny, isn't it great. As a user, you get premium apps for free, and you can use it for a specific time slab. If you find it useful, then you can visit iOS app store and download the full version of the app by paying its cost. Hence, it is a good option to download appchina app.
The best thing about Appchina iOS app is that it is free, and no jailbreak is required to download or install it on any iOS device. It supports all the iOS devices running iOS 9 or above, which includes iPads also. There are some more apps similar to appchina, like HipStore, Aptoide, etc. You can download them as well from our blog.
How to download APPCHINA for iOS Without Jailbreak
The method which we are showcasing below is really simple. It is a complete download and installation guide for Appchina app for iOS Without Jailbreak. Please follow all the instructions prudently as the steps are very easy and straightforward.
NOTE: You should be connected to the internet.
Step 1: Open the default web browser on your ios device and search the given URL ios.appchina.com.
Step 2: Now, when you can see the homepage of the appchina, you will see a blue colored icon with some Chinese text written on it. Just tap once on it and you will be redirected towards the settings option.
Step 3: Just tap on the profile which you will be getting on your screen on the redirected page. Tap on install button two or three times and then tap on DONE.
Step 4: Now it will be downloaded on your ios device, switch to your home screen and find the Appchina app. Tap on it to open the app.
Step 5: After opening the appchina app, you will get a white screen pop up. Just double-tap on the home button and swipe the appchina app to kill it.
Step 6: Now, again open the appchina app from your home screen. This time, you will be getting a search bar at the bottom of the app.
Step 7: All done. Now in the search bar for the app, just search any premium app which you want to use free of cost in it. Search, install and enjoy without paying a single penny.
AppChina Without Jailbreak
This was the full guide about "How to install and download Appchina app on any iOS device without jailbreak (NO JAILBREAK REQUIRED). We hope you will follow all the steps wisely to get maximum benefits of this great app to download all the premium app of the iOS app store for free. If you getting any issue or error about the whole process of download and installation, please do mention it in our comment sections. We will get back to you with a quick solution for it.
If you find the post helpful, please like it and share it with your friends so that they can also enjoy the benefits of the Appchina app.